Ozone teams up with Patagonia!
Ozone teams with Patagonia to build 'earth-friendly' kite and wing materials to benefit whole industry.
Ozone Kites has begun a pioneering collaboration with the outdoor clothing brand Patagonia to produce more sustainable canopy and dacron materials for kites and wings in a bid to raise the green credentials of the industry as a whole.
The tie-up between Ozone and the brand renowned for its concern for the environment started a number of years ago. But it was unveiled only recently when the two companies shared an "Ozone X Patagonia" stand at the AWSI expo in Oregon's Hood River, USA.
Several years of effort and testing has produced some promising advances, with a kite using primarily recycled materials given a first airing at the the US expo. The canopy and dacron look and perform like virgin materials.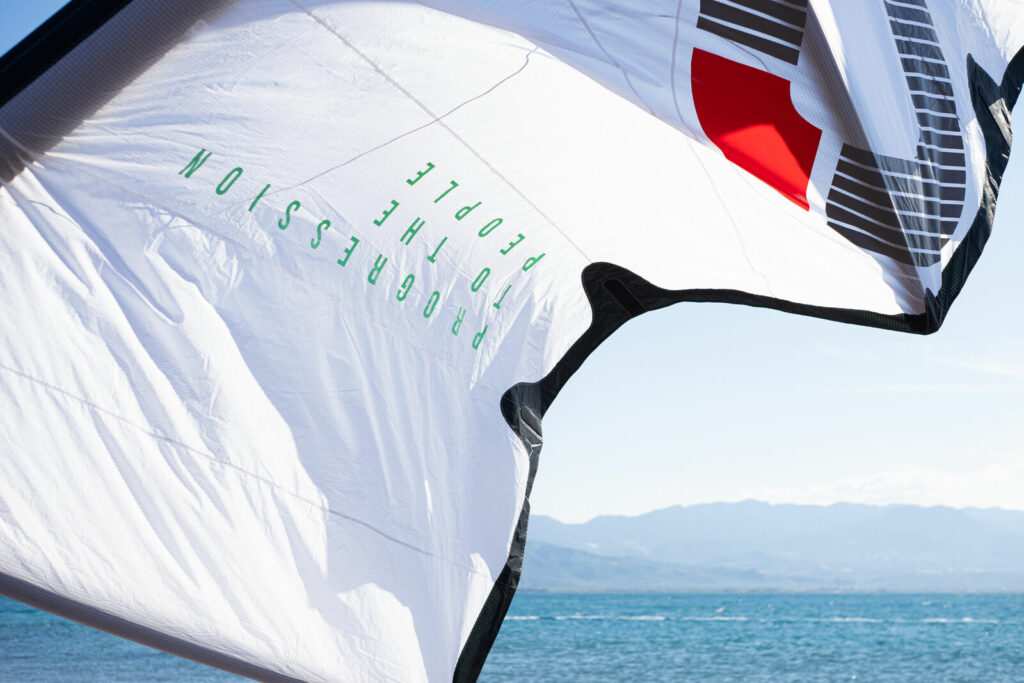 But the project has yet to achieve its ultimate goal of developing materials made of recycled content that can meet Ozone's demanding standards for high-performance and longevity.
Once that goal is reached—and Ozone and Patagonia are confident it can be—the plan is not only to offer kite and wing products to Ozone customers, but share the technology with the entire industry. It is a move very much in keeping with Patagonia's prioritisation of the environment over profit.
Ozone, concerned about the environmental impact of its products and production processes at its dedicated factory in Vietnam, approached Patagonia several years ago. Ozone hoped to tap into Patagonia's marketing-leading experience after it set out several years ago to use only materials that were "recycled, recyclable or regenerative".
In keeping with Ozone's tagline, "Inspired by the Elements, Driven by Nature", the kite brand asked Patagonia to help it find ways to become more sustainable, whether through better packaging, reducing waste or cutting the toxicity its production processes in Vietnam.
Yet, ultimately the discussion between the companies moved on to the techniques and raw materials used to produce the canopy, dacron and other components. They are almost entirely made from petrochemicals and Ozone wanted to find way to reduce their environmental impact.
That led Ozone to ask some of the world's leading kite material producers, to consider a collaboration to develop a new product. The aim was to make canopy and dacron of mostly recycled plastics with the same qualities of strength and longevity that customers and brands have grown to expect.
Ozone's collaboration with Patagonia has been examining all the components for kites and wings from a sustainability viewpoint to find improvements. Not only have the materials gone under the microscope, but also coatings and the ink used for branding and logos, trying to find less toxic alternatives.
For several years the companies' collaboration has been working on water-based coatings, non-toxic inks and ways to find 100 percent recycled raw materials for the canopy and dacron.
Despite all the efforts, though, the reality is that many of the alternatives are unable to withstand the rigours of salt water and UV light almost always encountered when kitesurfing and winging.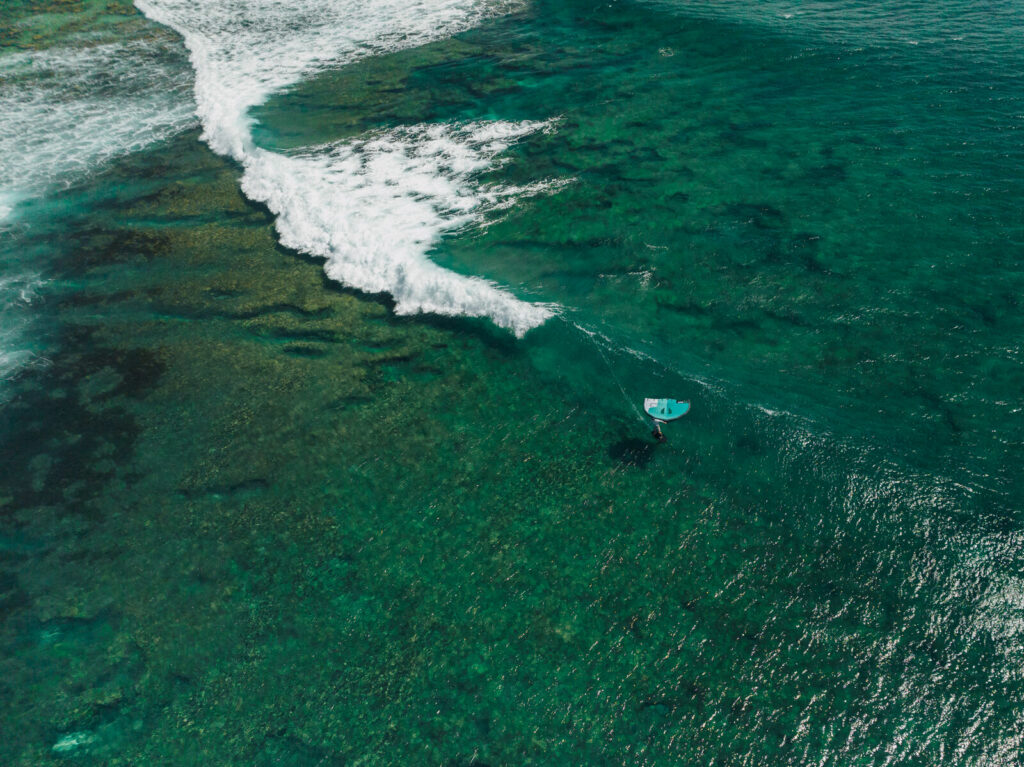 The result is that the tie-up is currently putting back a percentage of virgin material into to the canopy and dacron in order to attain the long-term durability and strength required by the industry.
Patagonia's Jason Slezak, long a leading light in kitesurfing and an environmentalist, was candid about the setbacks. The materials made of wholly-recycled content tested well when new, but with usage in a UV and salt water environment, degraded more than was acceptable
But Patagonia still relishes the opportunity to join Ozone in the ground-breaking project.
"It's been a really great opportunity to partner with a brand like Ozone and have this relationship," said Slezak. "It's not really a true partnership. We are just trying to help each other, with the strengths that they have: in building incredibly good kites and wings, and wanting to make their product and their factory a lot more sustainable. And then, using our knowledge and our relationship with the vendors to give them a little bit of a helping hand in the years that we have put into this in our clothing and our outerwear."
words: Ian MacKinnon/Ozone